First Day of School-August 31st, 2017 at 9:00AM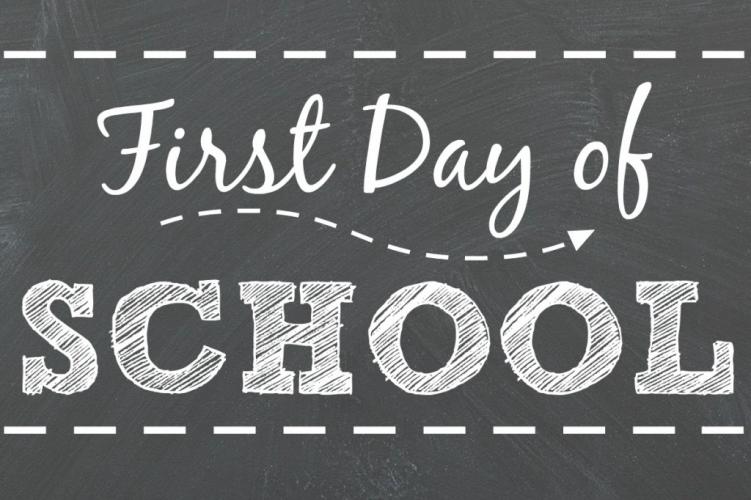 Welcome to the 2017-2018 school year! 
We are excited to begin the second year of our Locomotive journey. Our staff has worked diligently this summer on STEAM focused Project Based Learning with an emphasis on agency and collaboration. We are looking forward to guiding your child's growth in innovation, collaboration, empowerment and caring (empathy). 
Here are a few important Need to Knows:
School begins on Thursday, August 31, 2017.  Please note that the 1st day of school is an early release Thursday for grades 1-6:
EARLY KINDER

9:00 AM – 12:45 PM (M-F)

KINDERGARTEN

9:00 -1:30 PM (M-F)

GR. 1- 3                

9:00 AM – 3:02 PM 

Thurs.  9:00 AM – 2:02 PM

GR. 4 – 6            

9:00 AM – 3:12 PM

Thurs.  9:00 AM – 2:10 PM
Student Drop off and Pick-up
For the safety of students, please do not drop-off students before 8:30AM unless your student is in STEAM Academy.
At dismissal, teachers walk their students to the front of the school for pick-up. Students in STEAM Academy will be picked-up in class at their respective dismissal times by STEAM Academy staff.
Breakfast & Lunch
Breakfast starts at 8:30 a.m. and ends at 8:55 a.m. At 8:45 a.m. students are dismissed to the playground until 9:00 a.m.
The cost for lunch is $2.00.   We strongly encourage all students to fill-out the Free/Reduced Lunch application even if they do not qualify.  Lunch forms will be available starting on September 28th. Families may sign-up on-line at mealapp.scusd.edu/fma/.  To qualify for free or reduced lunch you must reapply each year. Please note that students eating lunch starting on the first day of school will be charged until their Lunch Form is approved. 
Uniform Policy
The building of our Locomotive community is central to our core values. It is important for our students to feel like they are an integral part of our school culture. The following is our uniform policy:
Dark blue bottoms (navy blue); pants, Blue Jeans, shorts, skirts, skorts, jumpers, leggings
Solid White, Navy, or Light Blue Polo/collared shirts
Washington School Uniform shirts & sweatshirts
Sweaters, sweatshirts, in navy blue, light blue, or white
Tank tops or undershirts are not considered uniform tops.  Straps on tops must be at least 3 fingers wide. Spaghetti straps are not permitted. 
Short Shorts, Bicycle shorts and cut‑off shorts are not allowed
For a printed version of this information click here.