School Starts Aug. 29, 2019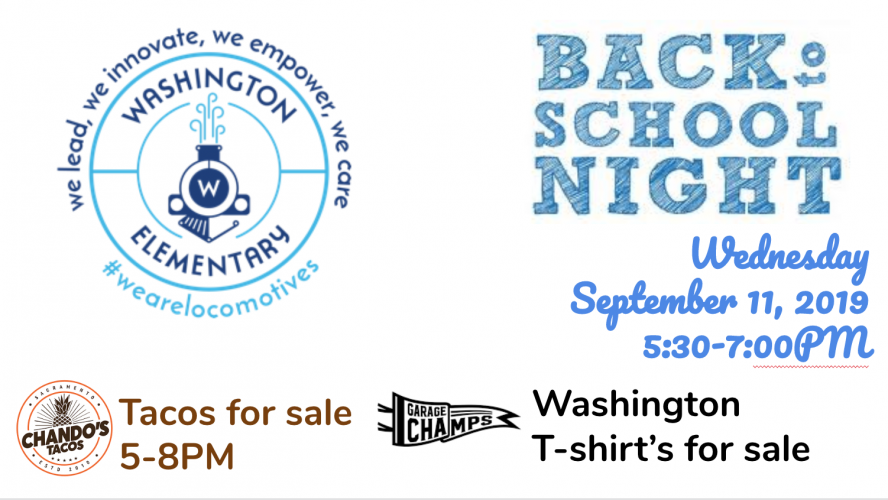 Welcome Locomotive Families!
What are your hopes and dreams for your child? What would you like us to know about your child? We are excited to begin our FOURTH year and are looking forward to guiding your child's growth in innovation, collaboration, empowerment and agency.
First Day of School
School begins Thursday, August 29, 2019. Please note that the 1st day of school is an early release Thursday for grades 1-6:
EARLY KINDER

9:00 AM – 12:45 PM (M-F)

Lunch 11:15-11:45 AM

KINDERGARTEN

9:00 -1:32 PM (M-F)

Lunch 11:15-11:55 AM

GR. 1- 3

9:00 AM – 3:02 PM

Thurs. 9:00 AM – 2:02 PM

Lunch 11:35-12:15 PM

GR. 4 – 6

9:00 AM – 3:10 PM

Thurs. 9:00 AM – 2:10 PM

Lunch 12:00-12:40 PM
Back to School Night
Back to School Night is Wednesday, September 11, 2019 from 5:30 – 7:00 pm. The purpose of Back to School Night is to grow and connect with you, our Locomotive community and to share our hopes and dreams for the upcoming school year. Teachers will highlight their intention and key aspects of their classroom cultural environment and answer any immediate questions. We look forward to seeing you!
Morning Yoga
As a school, we are intentional about providing leadership opportunities for our learners. We are proud to be the only school in SCUSD with "Yogamotives," our own student led Mindfulness Yoga program. Each morning all students participate in yoga during the first 10 minutes of school.
Student Drop off and Pick-up
For the safety of all students, please do not drop-off students before 8:30AM unless your student is in STEAM Academy. Students arriving between 8:30-8:45AM should go to the cafeteria for breakfast.
At dismissal, teachers walk their students to the front of the school for pick-up. Students in STEAM Academy will be picked-up in class at their respective dismissal times.
Breakfast & Lunch
Breakfast starts at 8:30 a.m. and ends at 8:55 a.m. At 8:45 a.m. students are dismissed to the playground until 9:00 a.m. Breakfast and lunch are free to all students! Lunch menus are passed out monthly.
Uniform Policy
The building of our Locomotive community is central to our core values. It is important for our students to feel like they are an integral part of our school culture. The following is our uniform policy:
Dark blue bottoms (navy blue); pants, Blue Jeans, shorts, skirts, skorts, jumpers, leggings
Solid White, Navy, or Light Blue Polo/collared shirts
Washington School Uniform shirts & sweatshirts
Sweaters, sweatshirts, in navy blue, light blue, or white
Tank tops or undershirts are not considered uniform tops. Straps on tops must be at least 3 fingers wide. Spaghetti straps are not permitted.
Short Shorts, Bicycle shorts and cut‑off shorts are not allowed
No open toe shoes
School/Home Communication
All teachers communicate with their families electronically and/or paper newsletter. Please ensure that our office staff has current addresses, phone numbers and email's. Announcements made by Principal Dr. Godina are sent via letter, email, auto-dialer and/or text.
Locomotive Community Organization (LCO)
The mission of the Locomotive Community Organization (LCO) is to:
Create a community of close relationships between the child's home and school by encouraging communication and engagement between teachers, the administration and families.
Provide support for Washington elementary, its teachers and families of Students.
The LCO is inclusive and constitutes a group of diverse, organized and effective members who will meet this mission through, among other things, developing and participating in school wide activities, providing substantive administrative feedback as appropriate and raising funds for the financial support of the school and teachers. The LCO meets the first Tuesday of each month from 5:30-6:30 in RM H. The first meeting this year will be September 17th at 5:30PM. We hope to see you!
School Site Council (SSC)
The major function of the School Site Council is to plan, monitor, and evaluate the activities and expenditures for school programs that are state and federally funded. The SSC is responsible for the development, revision and monitoring of the Single Plan for Student Achievement. SCC meetings are open to the public. We will be sending out more information in September. We will be looking for additional members to join SCC.
We look ­­­forward to working with you this year! Please visit our Washington and Locomotive Community Organization Facebook Page. As always, please do not hesitate to call (916) 395-4760 or email our school principal, Dr. Godina at Gema-Godina@scusd.edu.