Our 2017-18 Community Partners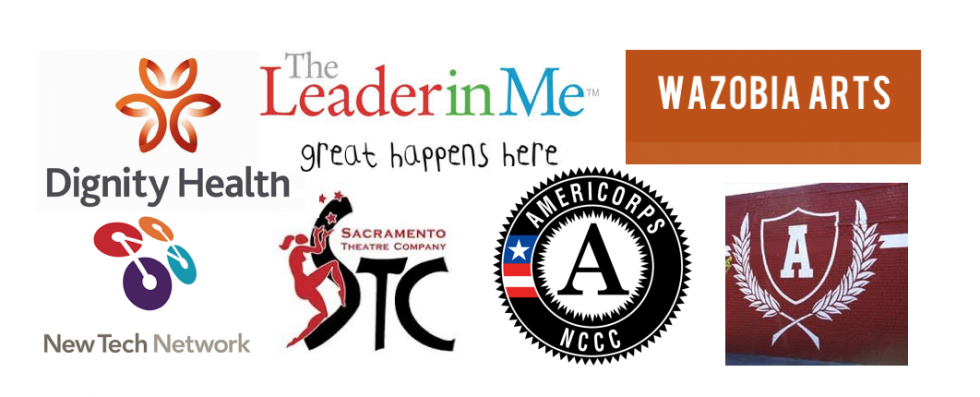 We are proud of the community partners we are fortunate to work with:
Americorps NCCC Our AmeriCorps team members have arrived! They are here to support our learners in class, recess and at STEAM Academy! Our Corps members are from New York, Alabama, Georgia and Michigan! This group will be at Washington through the end of December. Welcome!
Sacramento Theatre Co. STC is directing, "Willy Wonka Kids" as our 2018 Spring Musical! Rehearsal info in the Main Office. We welcome Director, Will Block (C.K. McClatchy High School Alumni!)
The Academy Proud to partner with our Midtown neighbors! The Academy is working with our learners on agility and physical strength building activities.  
WaZoBia Arts  offers interactive – artistic collaboration, facilitates cultural awareness, and celebrates diversity lead by Artistic Director Sunny Eselekhomhen. WaZoBia brings together people of all ages and ethnicities to bring awareness through educational programs that reflect rich West African culture. Classes-Mondays.
Dignity Health/Mercy General We extend our humblest gratitude to our Dignity Health Midtown neighbors for adopting our school and supplying our learners with STEAM equipment, school supplies and school uniforms! Thank you!!    
Boulevard Park Neighborhood Assoc. Thank you to our BPNA! It's great to have great neighbors. This year the BPNA supported our Locomotive learners with a 3D printer for our Library.