School & District Policies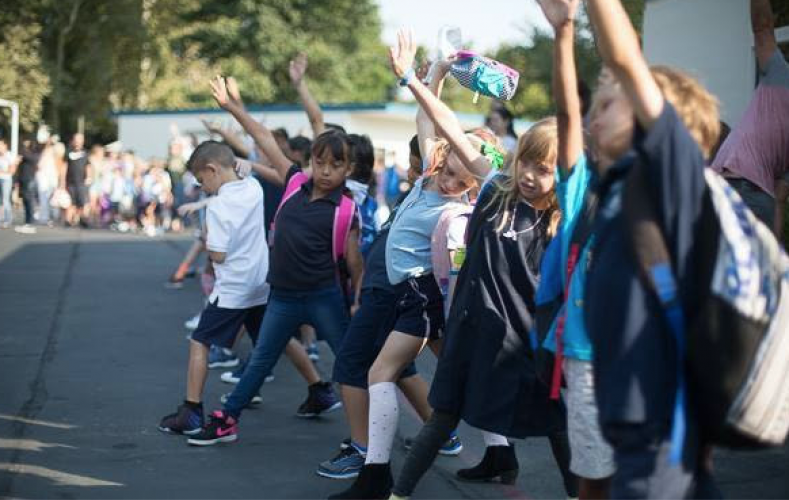 Uniforms/Dress Code
As we focus on building our Locomotive community, it is important for our students to feel like they are an integral part of our school culture.
Dark blue bottoms (navy blue); pants, Blue Jeans, shorts, skirts, skorts, jumpers, leggings, navy jogging pants, navy cotton shorts.
Solid White, Navy, or Light Blue Polo/collared shirts
Washington School Uniform shirts & sweatshirts
Sweaters, sweatshirts, in navy blue, light blue, or white
Tank tops or undershirts are not considered uniform tops. Straps on tops must be at least 3 fingers wide. Spaghetti straps are not permitted.
Short Shorts, Bicycle shorts and cut‑off shorts are not allowed
No open shoes, sandals, flip-flops or heelies
Discipline/Student Behavior
As a school, we take a personal restorative approach to discipline. We are intentional with our school-wide practices that include Mindfulness Yoga, morning circles/closing circles,check-in's and celebrations and appreciations. Our collective whole student approach is meant to be proactive as we guide our students in becoming leaders and empowered in their own learning and growth.
Please see the 2022-23 Standards of Behavior for District Policies and procedures which include bullying that we adhere to here at Washington.
Clearing an Absence
Please see the attached link (top right of the screen) for information on clearing and absence.