Innovative Education for your Children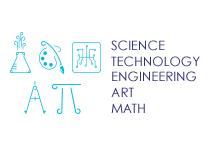 Washington is a STEAM (Science, Technology, Engineering, Arts and Math) school that centers on Project Based Learning. Two innovative programs drive this effort: The New Tech Network and The Leader In Me.
Our school offer students 1:1 technology (Chromebooks and iPads) in classrooms that are designed for Project Based Learning. Our focus is to offer our community an exceptional STEAM program that engages students in their own learning.
A graduate of Washington should leave with the confidence and preparation to excel in middle, high school, college and beyond.
LEARN MORE BY CLICKING BELOW:
New Tech Network -Project Based Learning
STEAM Academy: After School Program
SCHOOL HOURS
Office Hours: 8:00 AM - 4:00 PM School Hours
BREAKFAST: 8:30 AM - 9:00 AM
EARLY KINDER: 9:00 AM – 12:45 PM
EXTENDED DAY KINDERGARTEN: 9:00-1:30 PM
(GR. 1 - 3) 9:00 AM – 3:02 PM
Thurs. 9:00 AM – 2:02 PM
Shortened Day: 9:00 AM-1:50PM
(GR. 4 - 6) 9:00 AM – 3:12 PM
Thurs. 9:00 AM – 2:10 PM
Shortened Day: 9:00 AM-1:54PM